Wow, I'm already ahead of the curve! Day 2 and I'm going to try my third pin. For some reason I'm really drawn to Hair Accesories. Love to make them and my girls love to wear them, so it is a win, win! Sometimes the hardest thing for me is to find something that Teenagers and 8 & 9 year olds will all 3 wear. I think this might be a winner.
Once again I already have everything I need on hand. In fact this is perfect because my 17 year old cut up a ton of tulle that she ended up not using, so waste not want not!
First I gathered my supplies. I just used some plastic headbands that I had from Targets Dollar Spot. I used some tulle that my teen had cut, but also some that was still on rolls.
I cut 2 feet of Tulle of the spools. I then doubled it over, then doubled over again and repeated till the tulle was 6" long.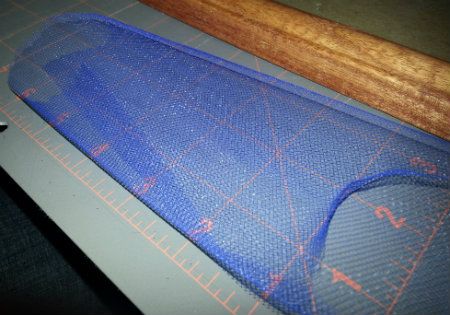 I just used slipknots to tie my tulle on the headbands. They were a little extra poofy at first.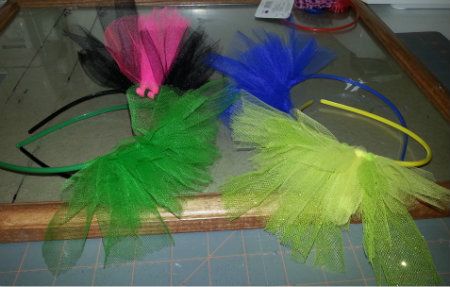 After a trim I still wasn't too sure how I felt about them. I trimmed them using Pinking Shears.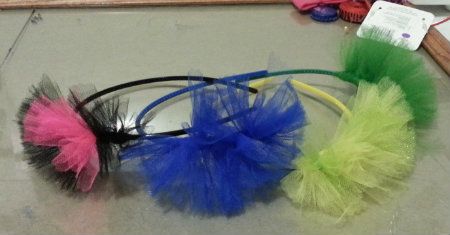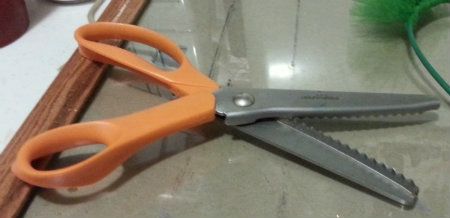 Turns out they are pretty cute when worn......all 3 girls want more in other colors. So we have another winner!