So we gained an extra hour today, and it feels as if I have less time in my day. The whole house seems a little bit out of sorts. Everybody is just spending the day lounging around watching football. Well almost everybody, the Hubs had to head back to work for the week! Boo! I have been working on a crochet blanket from another pin, but that is obviously something that can't be done in a day, so I wanted something simple that I could do while sitting on the couch watching football. These crochet flowers were perfect!
or this (this one has pattern in link)
I thought these would be great since I needed some flowers for hats that I made.....ummm, last year. They have been sitting in the bottom of the my yarn pile and with the weather getting colder I figured it was time to finally finish them. Small flowers, especially ones made with cotton yarn work great on hair clips, or headbands also.
The first one that I did I made using cotton yarn, with a size H hook. I chained 40 to start.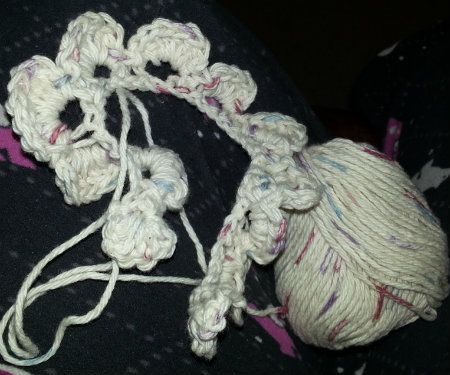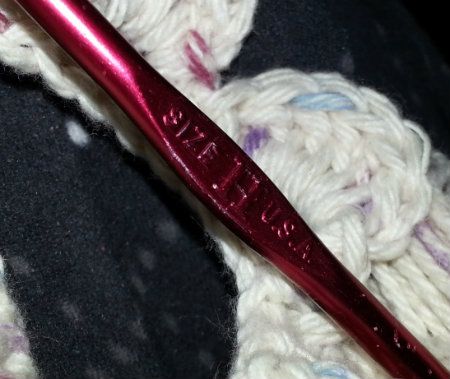 It didn't turn out to badly.....I missed a few stitches (I was paying more attention the TV,lol)
The next one I tried I still chained 40 but used some cheap old Super Saver Worsted Weight yarn. I still used my H hook. You can see the spiral that should form if you are paying attention and not skipping stitches........
Once you have your spiral it is just a matter of rolling up the yarn to form the flower. Just cut a piece of yarn and thread your needle. The really nice thing about yarn is it is really easy to hide sloppy stitching. I was not careful about where I placed my stitches, I followed no rhyme or reason, just did what I needed to do to keep my flower together.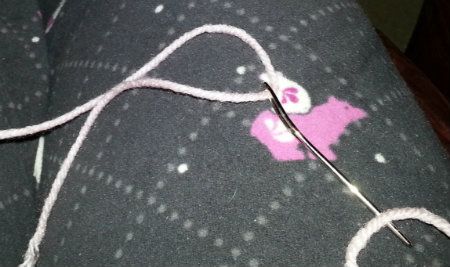 Here is what is looks like as your are rolling it up to form the flower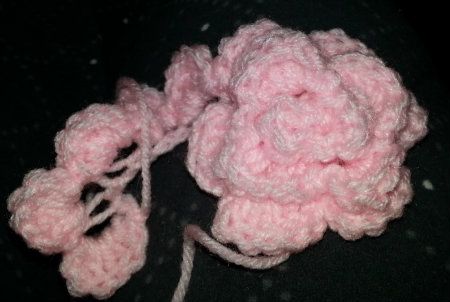 I did the tan one by also using worsted weight yarn and my H hook, but I only chained 20 this time.
The tan flower where I chained 20 and the cotton yarn (creme) where I chained 40 turned out the same size. All in all a good project and these can be used to embellish a ton of things. If you are new to the world of crochet I encourage you to check out The Crochet Geek. Teresa has a ton of youtube videos that are really easy to follow, and she slows things down so you can see what she is doing step by step.
http://www.youtube.com/show/crochetgeek