Totally simple project.........I mean it almost seems ridiculous to count this as an accomplishment, but I am! Lol! Super Easy, Super Cheap, and Smelled FANTASTIC! So here are my inspiration pins
Most of my home is decorated in an Americana Theme, so when I stumbled across these star shaped glass dishes I knew they were perfect for this. Even better I found them at the Dollar Tree! Woot! Woot! I just used coffee beans that I already had on hand, and bought some vanilla scented tea lights.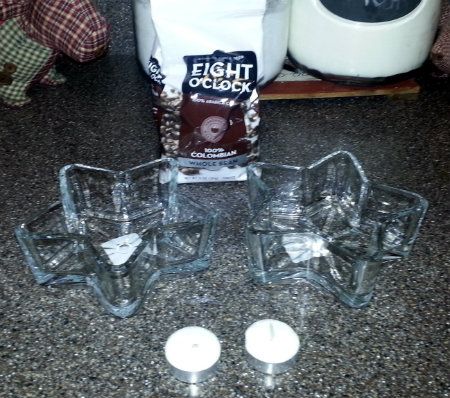 Just pour in the Coffee Beans, and set in your tea lights, and you are good to go. It took about 5 minutes for them to really smell good.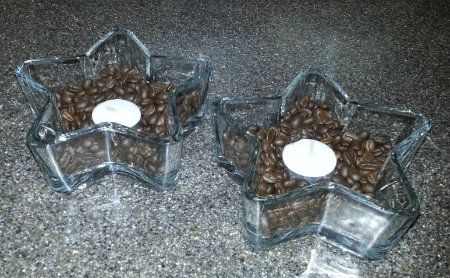 I'm thinking that I might add some ribbon or fabric to the outsides of the stars to dress them up a bit, or even some glitter (you can never have too much sparkle in your life, right?) I'll probably do a few more of these throughout the house.