I was never totally happy with the first coffee filter wreath that I did. It wasn't just my trimming...Lol! That was just BAD! There was just something off about the whole thing. Don't get me wrong, I liked it enough. I mean, it's still hanging in my Dining Room above the hutch. Granted we don't use that room much......ha! I decided to try it again. Why not, I still had everything I needed.
Inspiration Pins
This time I went with White filters instead of Natural. Not really because I liked the look any better more because when I bought supplies the first time around I bought two packs of each, and white was what was left. I also knew this time I needed to be more careful as I placed the filters so I wouldn't have trim. I just knew if I had trim this one, I would probably ruin it too!
Supplies Needed:
Coffee Filters (2 packs)
Wreath Form (cardboard cut in any shape you want would work)
Hot Glue Gun/Glue Sticks
Any Embellishments you might want to add
*Hanger
*I didn't use anything to hang it with. The form itself sat just fine on the nail in the wall.
I used a MDF flat wreath form that I picked up at Micheal's. A piece of cardboard cut in a circle would work well also. The Coffee Filters barely weigh anything at all.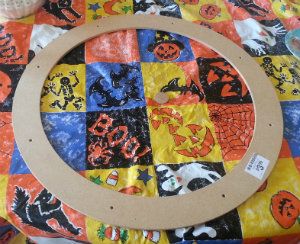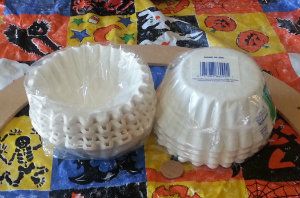 I decided instead of folding them in half, then half again like I did last time that I was just going to fold them in half once. This way I could just use one across the whole wreath instead of trying to lay two next to each other just right.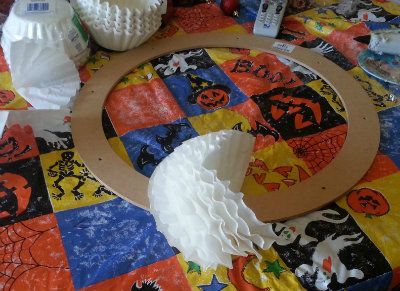 The hardest part for me was keeping the same space between each filter. If you have the ability to trim things evenly then this wouldn't be that big of deal. I was just determined to not trim this wreath. I had my doubts that this one was going to be better......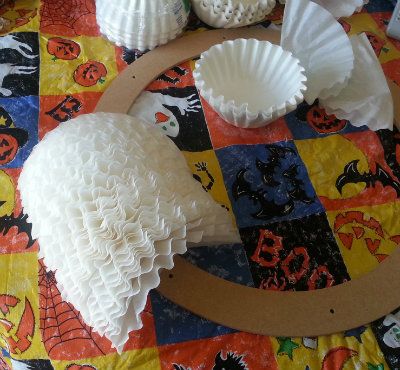 Just keep going around the whole circle. It will feel like it is taking forever. I caught up on a few episodes of Dexter and did a couple loads of laundry while making mine. Once they are all glued on you can decide if you want to keep it plain or add any embellishments. I decided to add some glitter (which I still need to even out) and a few embellishments.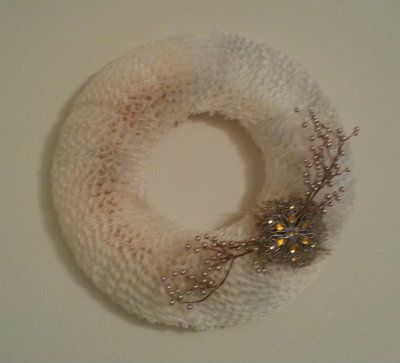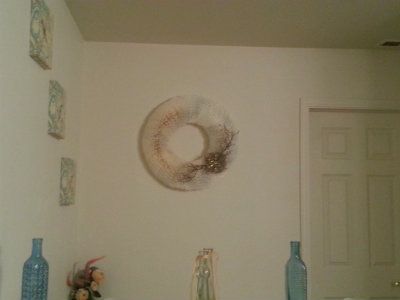 This is a bigger wreath then the first one I did and I used less coffee filters for this one. It went pretty quick and once I even out the glitter I will be happy with this one. Best thing was that I didn't have to trim this one at all! Woot! Woot!