It's Saturday, and for this household its always a big day of the week. We are a huge Football family. We LOVE The Ohio State Buckeyes. We like them so much we literally named one of our kids after their school colors, Scarlett-Ann Greye. Weekends are also special because my Hubby works away from home all week and we only see him on the weekends. I like to pick meals that allow me to enjoy time with him and the kids, instead of spending a lot of time in the kitchen. I went through my Crockpot/ Recipes-Dinner Pins and come across this
I'm actually Cheating a little bit here! I think I'm in trouble if I' doing that already, Lol! I have made this before, it's simple and very delicious. Everyone loves it, and it takes minimal effort, and best of all it's cooked in my favorite appliance, the CrockPot!
We ate a little later than planned tonight. I sorta forgot to plug in the Crockpot! Turned out to be the perfect day for soup. It was cold and sleeting. I should add I use the above pin as a base......I add ham, and season as I go.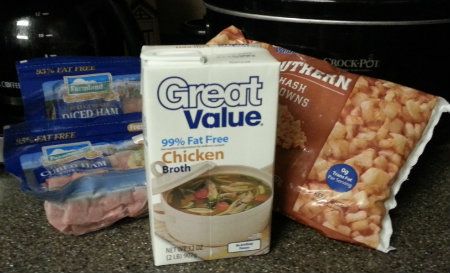 For my crockpot I used 3 boxes of Chicken Broth (I do not add the water called for) 2 bags of hashbrowns, and 4 cups of Shredded Cheddar.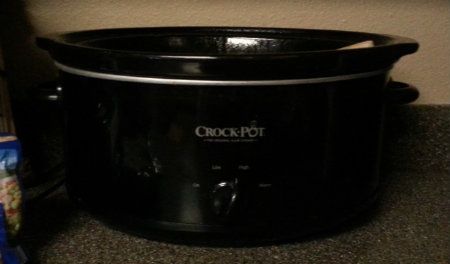 About an hour before we were ready to eat I mixed the milk with the flour then added it to the crockpot.
Once again a big hit with the family. We never have much left over, but there are 8 of us, and 4 of those are teenagers! I have frozen this successfully. After thawed I just add a little water or chicken broth to thin it out some. This has become a recipe that is in regular rotation! Yummo!