I'm apparently on a wreath kick........Every wreath I see on Pinterest just seems to be calling my name. I swear they are forcing me to try them! I have no choice! Lol! I have been intrigued by the coffee filter wreaths. I mean, come on, can they really look as in cool in person, as all the pics look online? Well...........yes! Yes, they do look pretty darn good in person too! Simple, a bit time consuming, but worth it!
I gathered my supplies
Coffee filters ( I used about 250)
Wreath Shape (a piece of cardboard cut in a circle would work)
Glue Gun/Glue Sticks
Scissors
Any Embellishments you want
I used an MDF form that I picked up at Michaels a while back.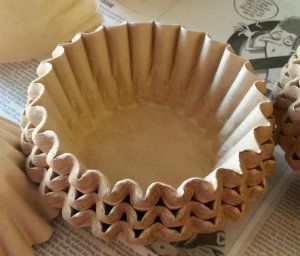 I went with the natural coffee filters for my wreath. I just liked the look. I was planning on putting it in my dining room if it turned out ok, so I felt the natural look would blend better with the Americana theme. My next one will be white.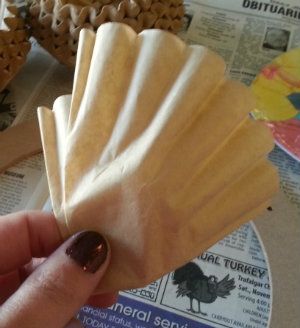 Fold your coffee filter in half, then in half again. Then lay them opposite each other on your form, with the middles overlapping a bit. Pretty much just eyeball it. Lay them how you like 'em.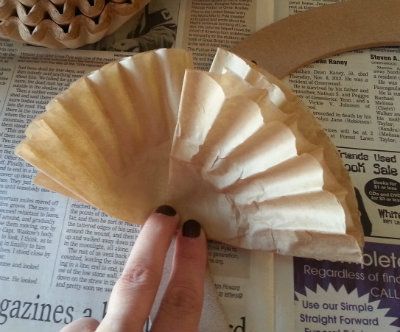 Then Just keeping gluing them all around the wreath. I took a break half way through, not because it's hard, just because it got a bit boring.....If things look a bit wonky don't frett. You'll be giving it a "haircut" once everything is all glued on.
Now is when it really shows that my photography skills are very minimal. I just plain suck! When I get good pics, it is purely out of luck........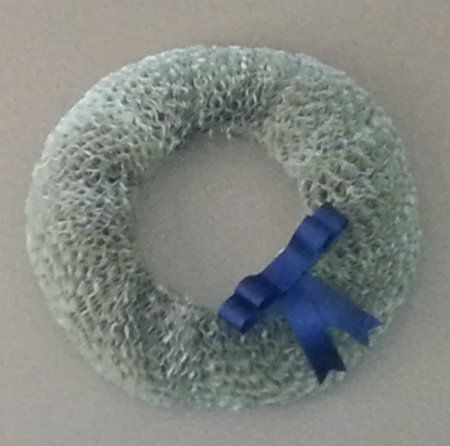 I will definitely try and get a better pic, because this does this wreath no justice at all. It does show that my trimming skills are not great either. I still want to add another embellishment but I have yet to decide so I hung it up above the hutch in my dining room and I'm hoping that as I keep walking by it inspiration will hit......
A slightly better (I know,not by much) picture of the wreath.
I can't wait to try it again (even though it was boring)