I love finding recipes that I can use in my Crockpot. Football Saturdays are my favorite days to use my crockpot. I can let the meal cook while I sit back and root on my Ohio State Buckeyes! Saturday I tried something new.....I figure my kids all love cheeseburgers (well except my vegetarian!) so this soup couldn't go wrong. The original pin wasn't done in a crockpot, but it worked well.
Taste of Home is one of my favorite magazines. I think for the most part the recipes they have in them are family friendly. I could have made two crockpots full of this....The first one disappeared very quickly. I used the recipe more as an inspiration.
What I used
Frozen Hashbrowns (square kind)
Chicken Broth
Velveeta
Cheddar Cheese Soup
Shredded Cheddar (to sprinkle on each bowl)
Salt, Pepper, Garlic Powder
Famous Dave's Seasoning for Burgers & Steak
Browned Ground Beef
Instant Mashed Potatoes (were just sitting on my shelf and I wanted to make it a little thicker)
Heavy Cream (totally optional)
First I browned my ground beef, and got out my crockpot and put my liner in (best invention EVER!!!) Poured in my chicken broth and hashbrowns, seasoning. When the ground beef was done I added it in and turned the crockpot on high for a few hours. I set an alarm on my cell phone so I don't forget about it. I also threw in remnants of shredded cheese that were left in several bags in my fridge......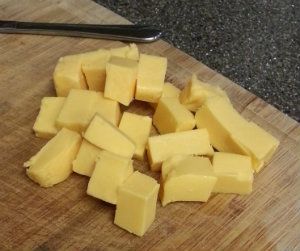 Once it had cooked for a few hours I added in the heavy whipping cream and instant potatoes. I didn't measure. I just poured till it looked right. I reseasoned and let it cook for a little longer. I'm not sure how long.... I lost track of time watching football.
I didn't take any pics of the finished product, but trust me it was good. I made a huge crockpot full and when I went back for a second bowl, it was all gone. This will be in my regular winter line-up for dinner.