Busy, Busy weekend. Seems like as it gets closer and closer to the Holidays there are less hours in a day. This weekend just seemed crazy. It was a sad weekend, no big time college football. I think everyone felt lost without their Beloved Buckeyes. My oldest daughter wanted me to take her out Christmas Shopping. I will admit I am terribly spoiled! I am used to being able to go out during the weekday, especially early in the morning when stores are first opening and they are completely bare. Saturday the stores were packed! It was madness! She was thankfully able to get most of what she needed at one store. The plan was to come home and do some baking, but I just wasn't feeling it. Still trying to get over being sick mixed with a bad sinus headache equaled no baking. That left it for Sunday. My Baking Assistant, Miss Scarlett and I made 3 different batches of cookies. All new to us recipes, but 1 was a new to us cookie too!
Pin 43 Peanut Butter Blossoms
Who doesn't love some good ole' Peanut Butter Blossoms? Peanut Butter and Chocolate just go so well together. We make these a lot during the holidays, but decided to try a new recipe.
Peanut Butter Blossoms
1/2 cup butter, at room temperature
3/4 cup peanut butter, crunchy or creamy
1/3 cup brown sugar
1/3 cup sugar
1 large egg
1 teaspoon vanilla extract
2 cups all-purpose flour
1 teaspoon baking soda
1/2 teaspoon salt
48 Hershey's kisses, unwrapped
About 1/3 cup sugar, for rolling cookies
Preheat oven to 375 degrees. Line a sheet pan with parchment paper.
First you want to cream your butter, sugars, egg, vanilla and peanut butter.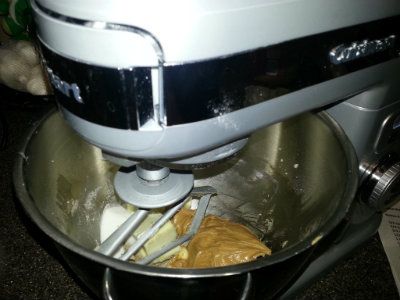 Then mix your other dry ingredients together (or have your handy dandy baking assistant do it for you) and add to the mixture and fold them in.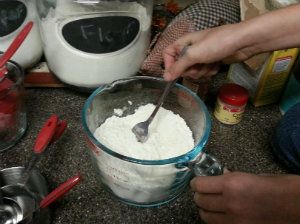 Once they are folded in you will be left with a pretty stiff dough.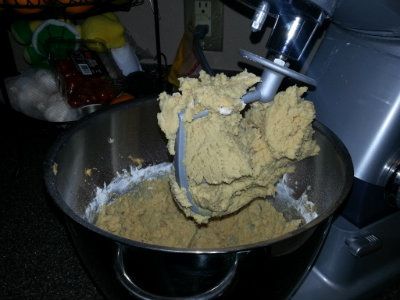 If you didn't get it ready before, put about 1/3 C of sugar in a small bowl. Take the Peanut Butter Cookie Dough by the Tablespoon full and roll it into a ball, then roll the ball in the sugar, then place on a cookie sheet.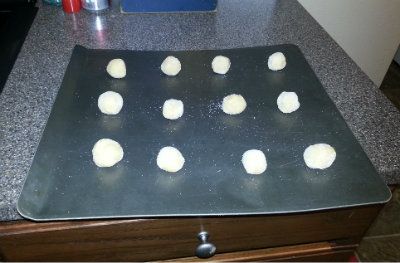 Put them in the oven.......bake until you start to see the cookie cracking on top. They may look like they are not done, but once they start cracking you want to take them out. As soon as you take them out, place your unwrapped Hershey Kiss in the middle and press down slightly.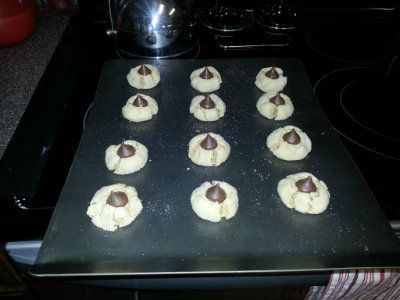 These weren't bad, but I do think I will go back to my tried and true recipe. These were a little on the dry side. The kids didn't complain one bit though, and if I hadn't hid some away they would have eaten them all. The recipe made a total of 3 Dozen.
Pin 44 Christmas Snicker Doodles
Who doesn't love a Snicker Doodle. We love Cinnamon in this house, but this is one cookie that I have yet to find a real tried and true recipe that we love. We decided to experiment with this one.
1/2 Butter, softened
1/2 cup granulated sugar
1/3 cup brown sugar
1 egg
1/2 teaspoon vanilla
1 1/2 cups flour
1/4 teaspoon salt
1/2 teaspoon baking soda
1/4 teaspoon cream of tartar
You will also need 1tsp of cinnamon mixed with 2 T of Sugar to roll the cookies in...
First you are going to want to cream your butter, sugars, vanilla and egg.
Then you are going to want to mix your dry ingredients in a smaller bowl.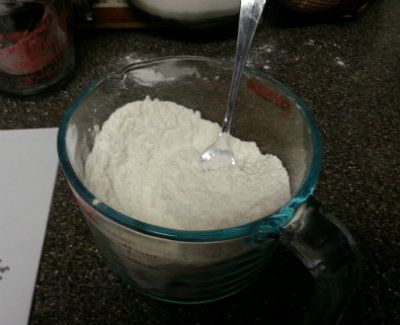 Add them into your main bowl and fold them in. Then if your like me and need your mixing bowl to mix up another batch of cookies, scoop the dough into a different bowl and cover. Then place in the fridge for about an hour.
After an hour they should be stiff enough to roll into balls. Take about a Tablespoon full of dough and roll it into a ball, then roll into your cinnamon/sugar mixture. Press on to the cookie sheet.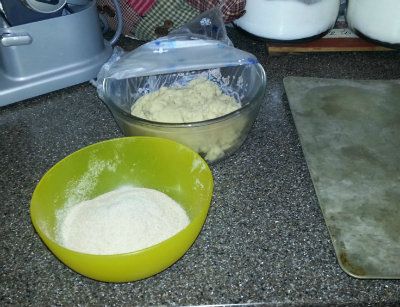 Bake them for about 12 min. Of course all ovens are different so just keep an eye on them. This is another one of those cookies that you should take out right before they look completely done.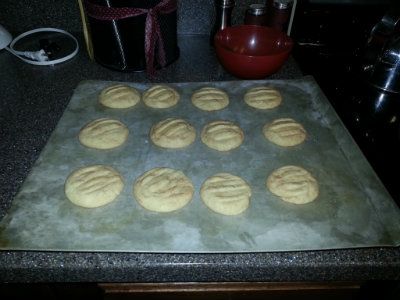 This made about 20 cookies.......They were GOOD! We really liked them fresh out of the oven. I'll make this recipe again, but I'm still not sure if this will be my "go to" recipe.
Pin 45 Gingerbread Butterscotch Cookies
I know, I know! Your reading the name of the cookie and thinking YUCK! That is exactly what we did. No one in my family is a fan of Butterscotch. I have a few bags of chips (not really sure why) so I thought why not give it a try. After all we do like Gingerbread.
3 cups all-purpose flour
2 teaspoons baking soda
2 teaspoons ground cinnamon
2 teaspoons ground ginger
1 teaspoon ground cloves
1/2 teaspoon salt
1 cup butter
1 1/2 cups packed brown sugar
1 large egg
1/3 cup light molasses
1 (11 ounce) package Butterscotch Flavored Morsels
Preheat oven to 350 degrees F.
Cream your butter, brown sugar, egg and molasses ( I just love the smell of molasses)
Then mix your dry ingredients together in a separate bowl.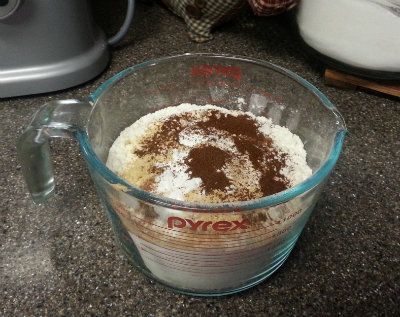 Throw your dry ingredients into your main bowl and fold them in. Once they are folded in, it's time to add your Butterscotch Chips.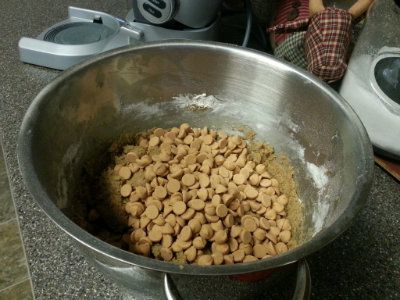 Drop the cookies on to a cookie sheet using a cookie scoop (or tablespoon) Throw them in the oven.
They took about 10 min. to bake. and made about 4 dozen cookies.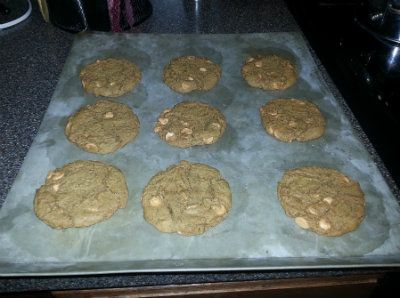 These pictures don't do these cookies any favors.....I took them out of the oven and they smelled wonderful. But, then again, gingerbread usually does. Put them on the cooling racks and watched the kids gather and gawk at them. They thought they smelled good, but you could tell they were all too afraid to try them. So I "manned" up (I hate trying new food!) and picked one up and took a bite. OMGosh! These are delicious! I guess my face must of said it all because the kids were moving past me to get their own. They all loved them, and out of the 3 cookies we made, these were the ones that were disappearing the quickest. I know the gingerbread mixed with butterscotch sounds weird, especially if your like us and don't like butterscotch, but please dont' be afraid to give them a try!